Skip to product information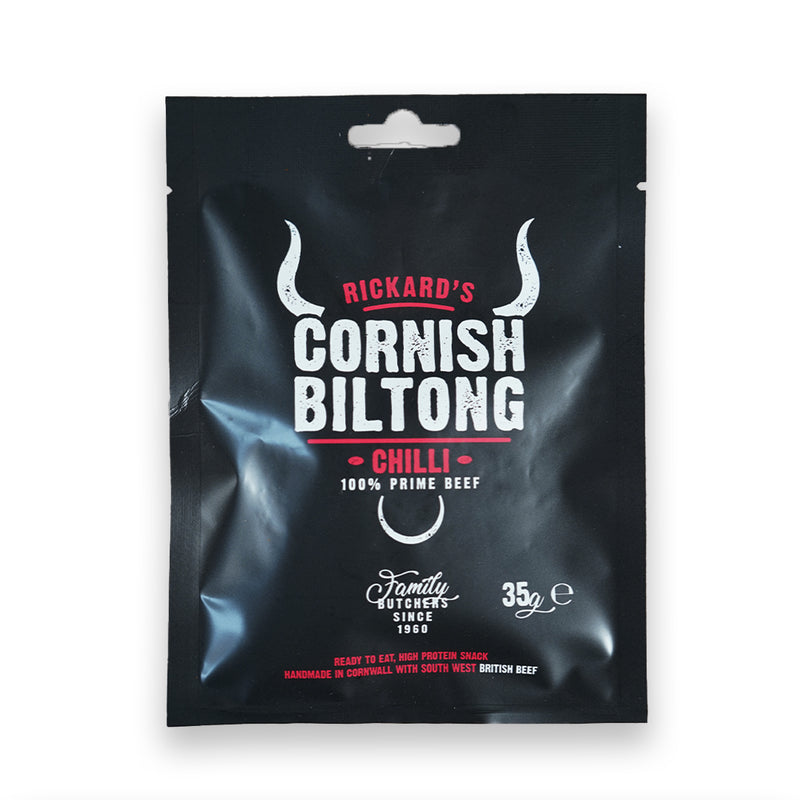 Open media 0 in gallery view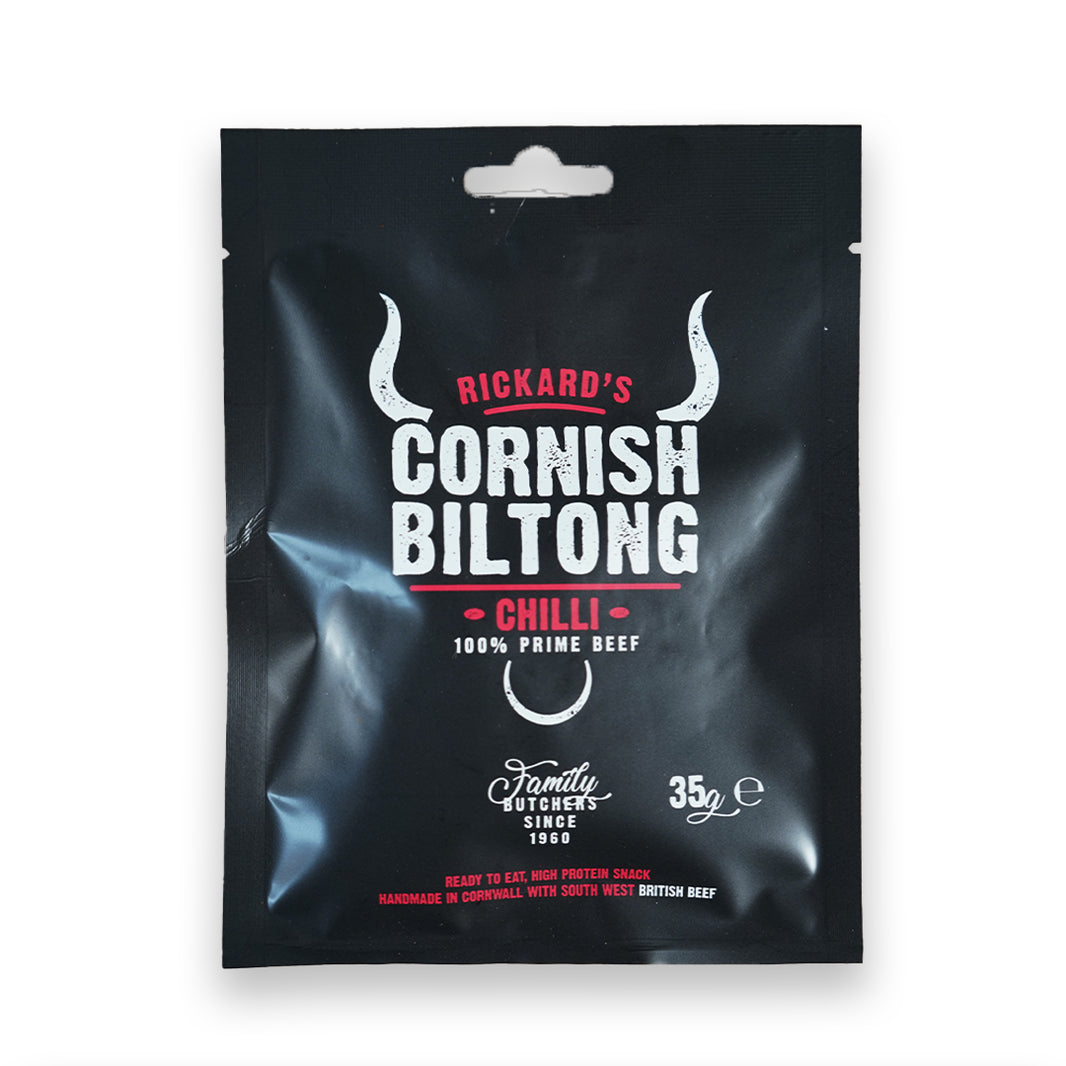 Cornish Biltong - Chilli
Our premium, handcraftered biltong is made using the rump end of silverside beef, various spices and vinegars, then dried for up to 5 days. This low and slow drying process
Description
Nutritional info
Description
Nutritional info
Description
Nutritional info
Our premium, handcraftered biltong is made using the rump end of silverside beef, various spices and vinegars, then dried for up to 5 days. This low and slow drying process gives our beef amazing flavour and texture. 

Allergen Information:

Contains Celery.

May contain traces Gluten, Milk, Egg, Mustard, Soya and Nuts.