Skip to product information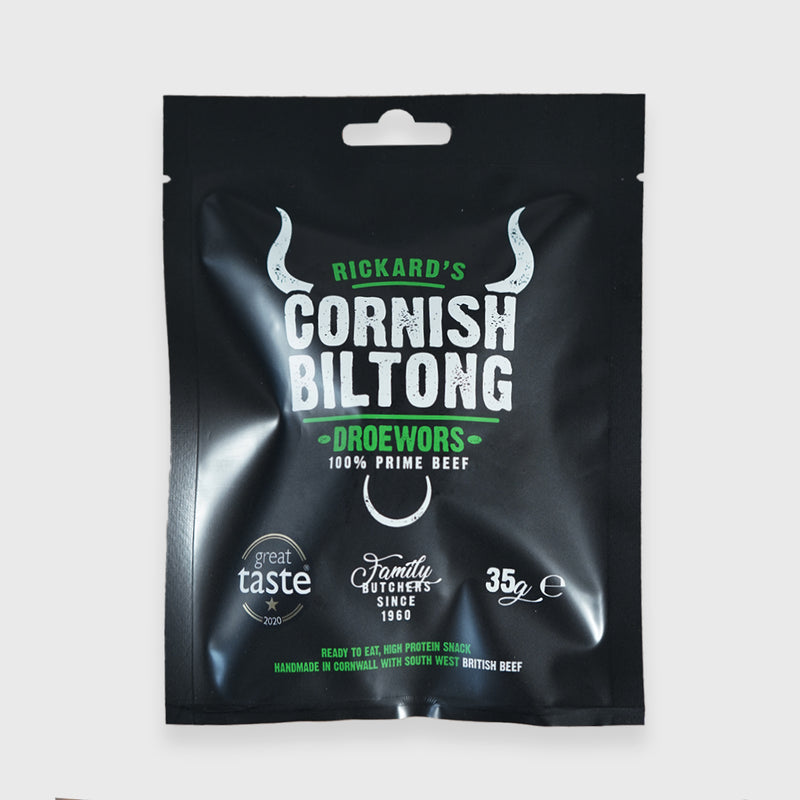 Open media 0 in gallery view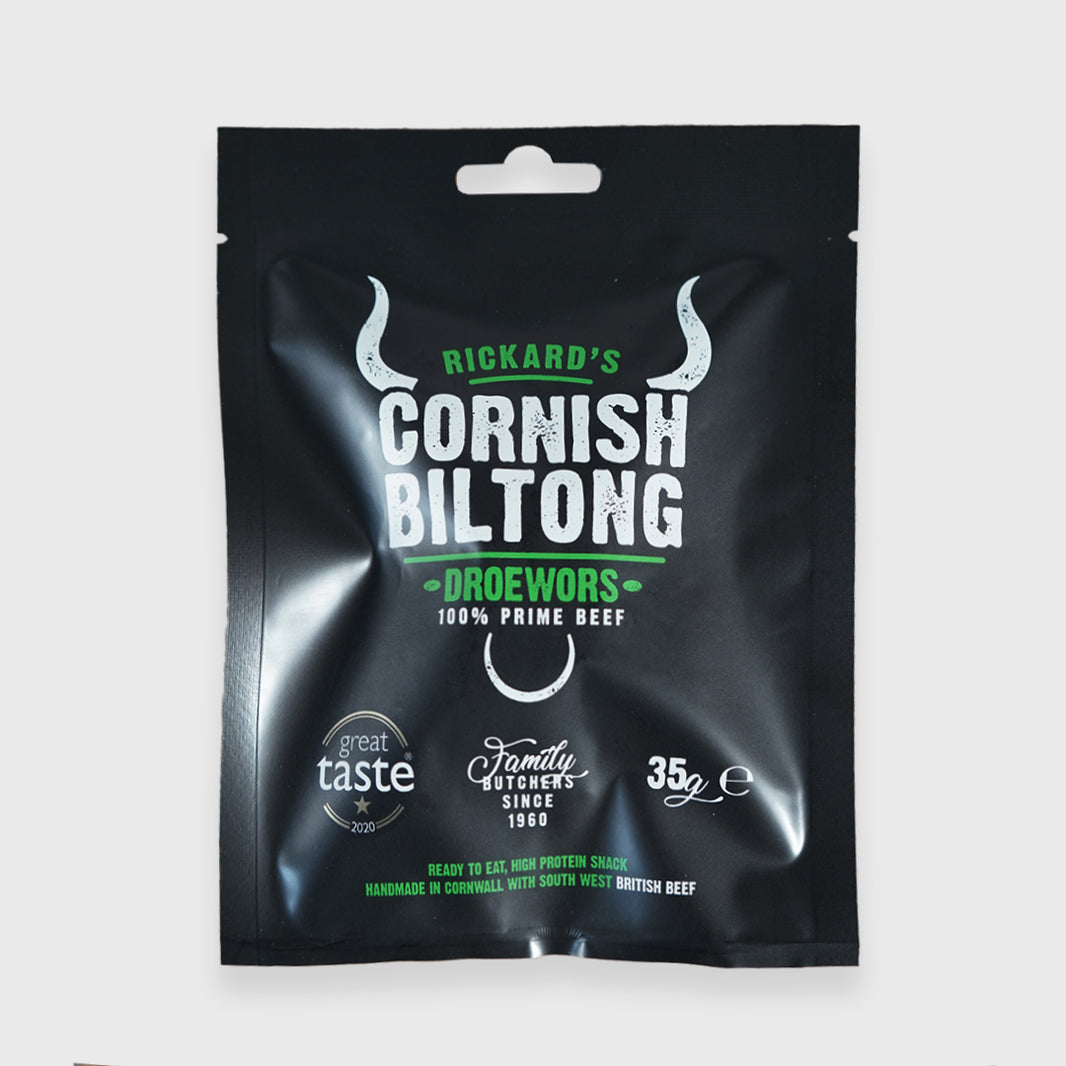 Cornish Biltong - Droewors
Our delicious award winning Droewors (Drywors) will make your mouth water. Droewors is a thin South African sausage that has been perfectly seasoned, hung and dried for up to 6
Description
Nutritional info
Description
Nutritional info
Description
Nutritional info
Our delicious award winning Droewors (Drywors) will make your mouth water. Droewors is a thin South African sausage that has been perfectly seasoned, hung and dried for up to 6 days.

Our Droewors is made using quality silverside beef, premium natural casings and has a higher meat to fat ratio than others on the market.

Allergen Information:

Contains Celery.

May contain traces Milk, Egg, Mustard, Soya, Gluten, Nuts.