Top 10 Delicious and Easy-to-Cook Meat Grilling Recipes for Summer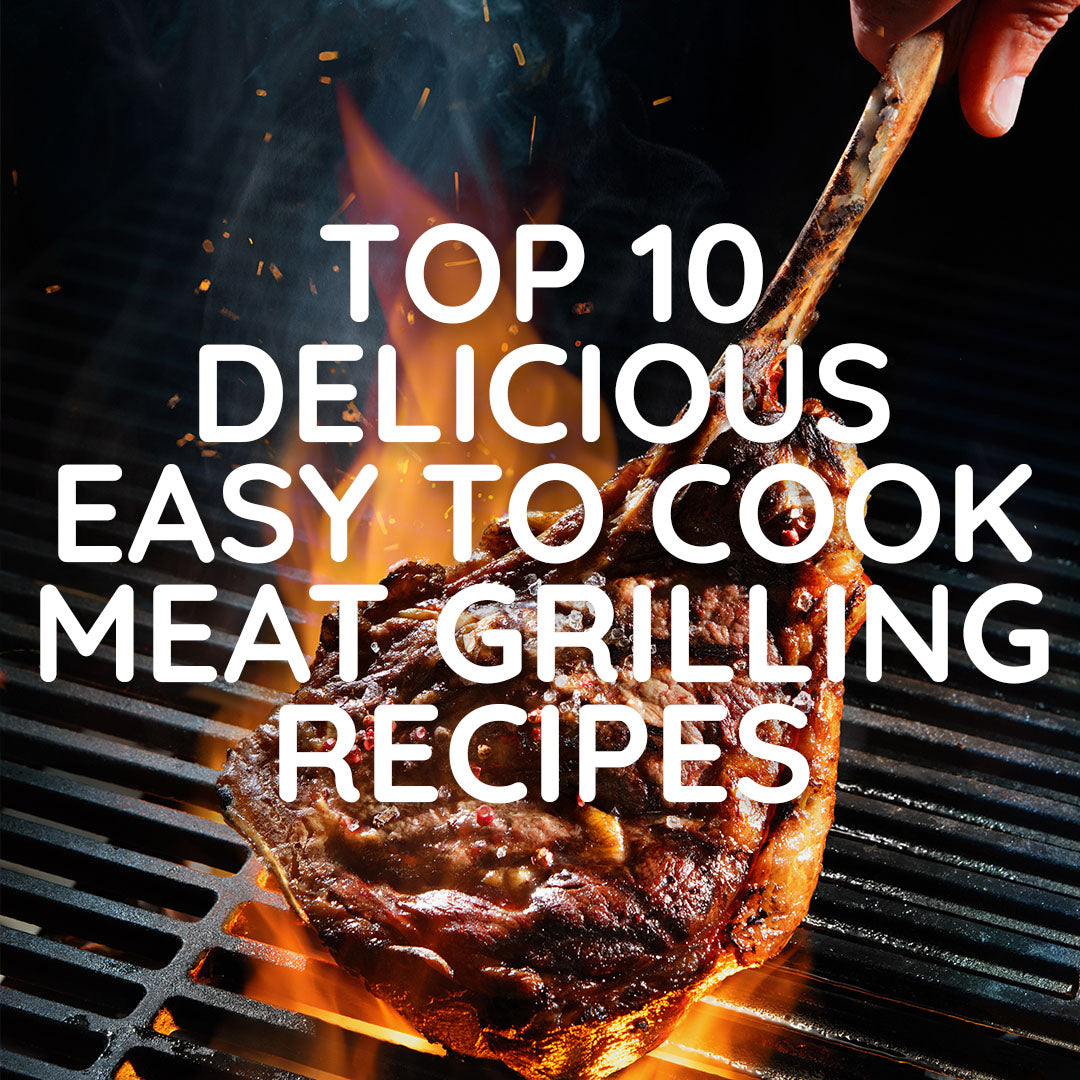 Top 10 Delicious and Easy-to-Cook Meat Grilling Recipes for Summer
Summer is the season of Garden barbecues and sizzling grills. If you're a meat enthusiast and looking to elevate your grilling game this summer, you're in for a treat. meatsupermarket.com has compiled a list of the top 10 delicious and easy-to-cook meat grilling recipes that will make your taste buds sing. Get ready to fire up the grill, gather your loved ones, and indulge in these mouthwatering dishes that celebrate the flavours of summer.
Juicy Grilled Ribeye Steak: Sink your teeth into a perfectly grilled ribeye steak, seasoned with simple yet flavourful spices. The marbling in ribeye delivers a tender and juicy bite, making it a go-to choice for steak lovers.

Tantalizing BBQ Pork Ribs: Nothing says summer like a rack of succulent BBQ pork ribs. Slow-cooked until they're tender, these ribs are slathered in a tangy and smoky barbecue sauce that will leave you wanting more.

Grilled Garlic and Herb Lamb Chops: For an elegant and flavorful option, try grilling lamb chops marinated in garlic and herbs. The combination of tender meat and aromatic flavors will impress your guests and make for a memorable meal.

Zesty Grilled Chicken Skewers: Infused with a zesty marinade, these grilled chicken skewers are a hit at any summer gathering. The vibrant flavours of citrus, herbs, and spices transform ordinary chicken into a taste sensation.

Smoked Brisket with Homemade BBQ Sauce: Prepare to be blown away by the mouthwatering smokiness of tender smoked brisket. Pair it with a homemade BBQ sauce that strikes the perfect balance between sweet, tangy, and savory.

Grilled Cajun Shrimp and Sausage Skewers: Spice up your grilling menu with these Cajun-inspired skewers. The combination of juicy shrimp and flavourful sausage, coated in a Cajun seasoning blend, will transport your taste buds to the bayou.

Tasty Grilled Teriyaki Chicken Thighs: Bring a touch of Asian-inspired flavour to your grill with teriyaki chicken thighs. The sweet and savory glaze caramelizes beautifully, resulting in juicy and flavourful chicken with a deliciously sticky exterior.

Flavour-Packed Grilled Tandoori Chicken: Experience the vibrant flavours of India with grilled tandoori chicken. The yogurt-based marinade, infused with aromatic spices, imparts a mouthwatering taste and a stunning red color.

Spicy Grilled Jalapeño and Bacon-wrapped Poppers: Take your grilling to the next level with these delicious jalapeño poppers. Stuffed with cream cheese, wrapped in bacon, and grilled to perfection, they provide a delightful blend of heat and savory goodness.

Grilled Honey Glazed Salmon: For seafood lovers, this grilled honey-glazed salmon is a must-try. The combination of sweet honey and smoky flavours brings out the natural richness of the salmon, creating a delectable and healthy dish.
With these top 10 delicious and easy-to-cook meat grilling recipes from meatsupermarket.com, you'll have a wide array of options to satisfy your cravings this summer. From succulent steaks to tender ribs and flavourful chicken, these recipes are sure to impress your family and friends at any backyard gathering. Visit meatsupermarket.com to find the highest quality meats for your grilling adventures. So, fire up the grill, embrace the sizzle, and let the tantalizing aroma of grilled meat fill the air as you create unforgettable summer memories. Happy grilling!
Today's Offers

Sale price

£10.49

Regular price

£18.09

Sale price

£25.99

Regular price

£39.99

Sale price

£17.99

Regular price

£29.99