Cooking Like a Pro: Chef-Approved Recipes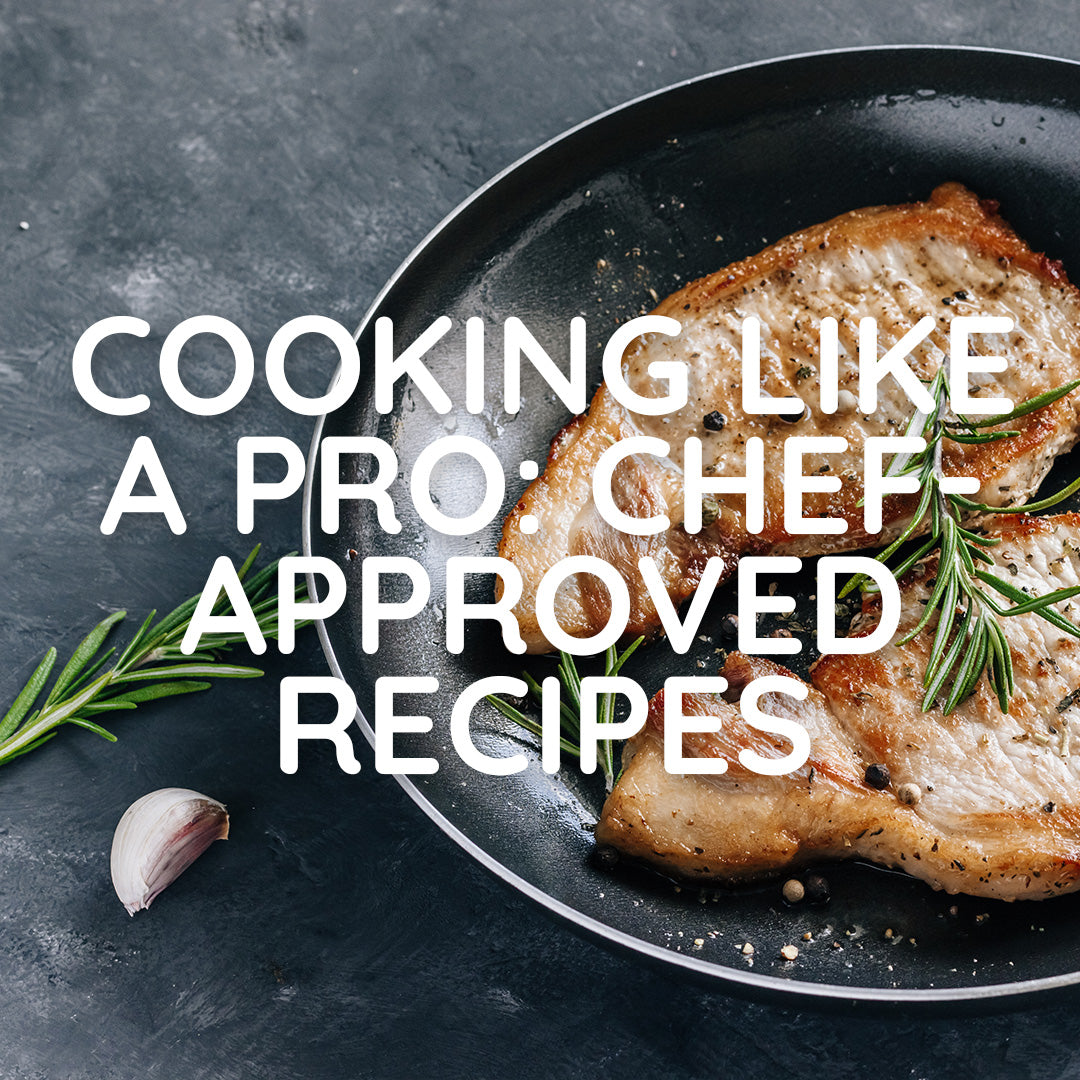 Cooking Like a Pro: Chef-Approved Recipes Using Meatsupermarket.com Selection
Are you ready to take your culinary skills to the next level and create restaurant-quality dishes right in your own kitchen? With Meatsupermarket.com, you have access to a premium selection of meats that are not only of the highest quality but also favoured by professional chefs. In this blog post, we're excited to share some chef-approved recipes that showcase the exceptional cuts available at Meatsupermarket.com. Let's dive into the world of gourmet cooking and elevate your dining experience!
1. Herb-Crusted Ribeye Steak with Truffle Mashed Potatoes
Indulge in the rich flavours of a perfectly cooked ribeye steak with a luxurious twist. Start by searing a succulent ribeye steak from Meatsupermarket.com to perfection, then coat it with a fragrant herb crust. Serve it alongside creamy truffle mashed potatoes for a truly unforgettable dining experience.
2. Braised Short Ribs with Red Wine Reduction
Experience the comforting taste of braised short ribs elevated to gourmet status. Tender short ribs from Meatsupermarket.com are slow-cooked to perfection, creating a melt-in-your-mouth sensation. The dish is elevated further with a rich and velvety red wine reduction sauce that adds depth and complexity to every bite.
3. Grilled Lamb Chops with Rosemary Infusion
Transform your barbecue game with succulent lamb chops from Meatsupermarket.com. Marinate them in a fragrant rosemary-infused mixture, then grill to perfection for a dish that captures the essence of outdoor grilling while maintaining an exquisite flavour profile.
4. Sous Vide Pork Tenderloin with Apple-Cranberry Chutney
For a modern culinary technique, consider preparing a sous vide pork tenderloin using Meatsupermarket.com's premium pork cuts. The sous vide method ensures a perfectly cooked and tender result every time. Pair it with a delightful apple-cranberry chutney for a sweet and savoury combination that's both elegant and comforting.
5. Gourmet Burger Trio with Unique Toppings
Elevate your burger game with a trio of gourmet burgers featuring different meats from Meatsupermarket.com. From juicy beef patties to succulent turkey and indulgent Wagyu, experiment with various textures and flavours. Top them off with artisanal toppings like caramelised onions, truffle aioli, and brie cheese.
With Meatsupermarket.com, cooking like a pro has never been more accessible. By choosing premium cuts and high-quality meats, you're setting the stage for culinary excellence right in your own kitchen. These chef-approved recipes are just a glimpse of the possibilities that await you. Explore the wide selection of meats available and let your creativity run wild as you embark on a journey of gourmet cooking. Your taste buds will thank you, and your dining experiences will be forever transformed.
Today's Offers

Sale price

£10.49

Regular price

£18.09

Sale price

£25.99

Regular price

£39.99

Sale price

£17.99

Regular price

£29.99