x2 Free Steaks With Your First Order - Meatsupermarket.com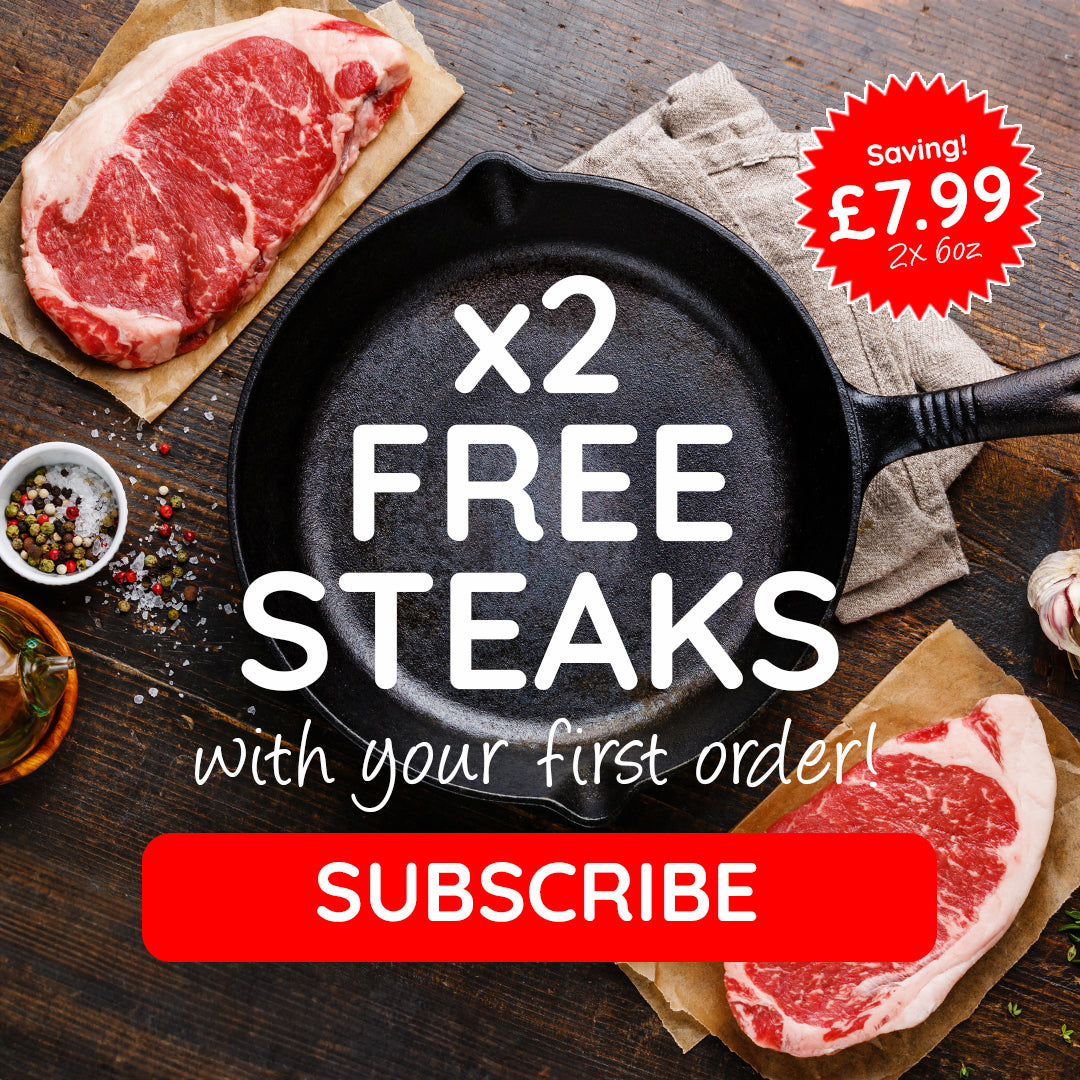 Are you ready to elevate your dining experience to a whole new level? At Meatsupermarket.com, we're delighted to introduce a mouthwatering offer that will make your taste buds dance with joy! With your very first order, you can enjoy not one but TWO succulent, premium steaks for FREE. The best part? All you have to do is subscribe to our newsletter! 🥩🥩
Why Choose Meatsupermarket.com?
Before we dive into the juicy details of this incredible offer, let's talk about what makes Meatsupermarket.com your go-to destination for top-quality meats. We're passionate about providing our customers with the finest cuts and the freshest selections. Here's why you should choose us:
1. Premium Selection
We take pride in sourcing our meats from trusted suppliers, ensuring you get the best quality every time you order. From tender steaks to flavourful roasts, we have it all.
2. Convenience
Shopping for meats has never been easier. Our user-friendly website lets you browse, select, and order your favourite cuts with just a few clicks.
3. Expert Butchers
Our skilled butchers are dedicated to preparing your order with precision and care. Whether you have special requests or need cooking tips, we're here to assist you.
4. Fast and Reliable Delivery
Expect prompt and reliable delivery straight to your doorstep. We make sure your order arrives in pristine condition, so you can enjoy a hassle-free shopping experience.
x2 Free Steaks: How It Works
Now, let's get back to the star of the show – our x2 free steaks offer! Here's a step-by-step guide on how to claim your delectable prize:
1. Subscribe to Our Newsletter
Head over to Meatsupermarket.com and sign up for our newsletter. It's quick, easy, and, most importantly, it's FREE!
2. Wait for our Email
With your subscription complete, all you have to do is wait for our email with instructions on how to add the free steaks!
3. Check Out
Once you're satisfied with your choices, proceed to checkout. Your two free steaks will be included in your order. it's that simple!
4. Await Your Delivery
Sit back, relax, and anticipate the mouthwatering package that's on its way to your doorstep. Our express delivery ensures your order arrives promptly.
Time to Fire Up the Grill!
With your x2 free steaks from Meatsupermarket.com, you're in for an unforgettable culinary adventure. Whether you're a grill master or a home cook looking to impress, our premium steaks are the perfect centerpiece for your next meal. They're tender, flavourful, and guaranteed to satisfy your cravings.
So, what are you waiting for? Subscribe to our newsletter today and embark on a flavour-packed journey with Meatsupermarket.com. Join our community of satisfied customers who have experienced the difference of high-quality meats, expert service, and now, complimentary steaks with their very first order.
Don't miss out on this incredible offer – it's our way of saying thank you for choosing us as your trusted source for premium meats. Subscribe now and let the culinary adventure begin! 🍖🍽️
At MeatSupermarket.com, we're not just delivering meat; we're delivering exceptional dining experiences.
Subscribe Now to savour the flavour!
Today's Offers

Sale price

£10.49

Regular price

£18.09

Sale price

£25.99

Regular price

£39.99

Sale price

£17.99

Regular price

£29.99