Enjoy Home Delivery at Your Convenience with Meatsupermarket.com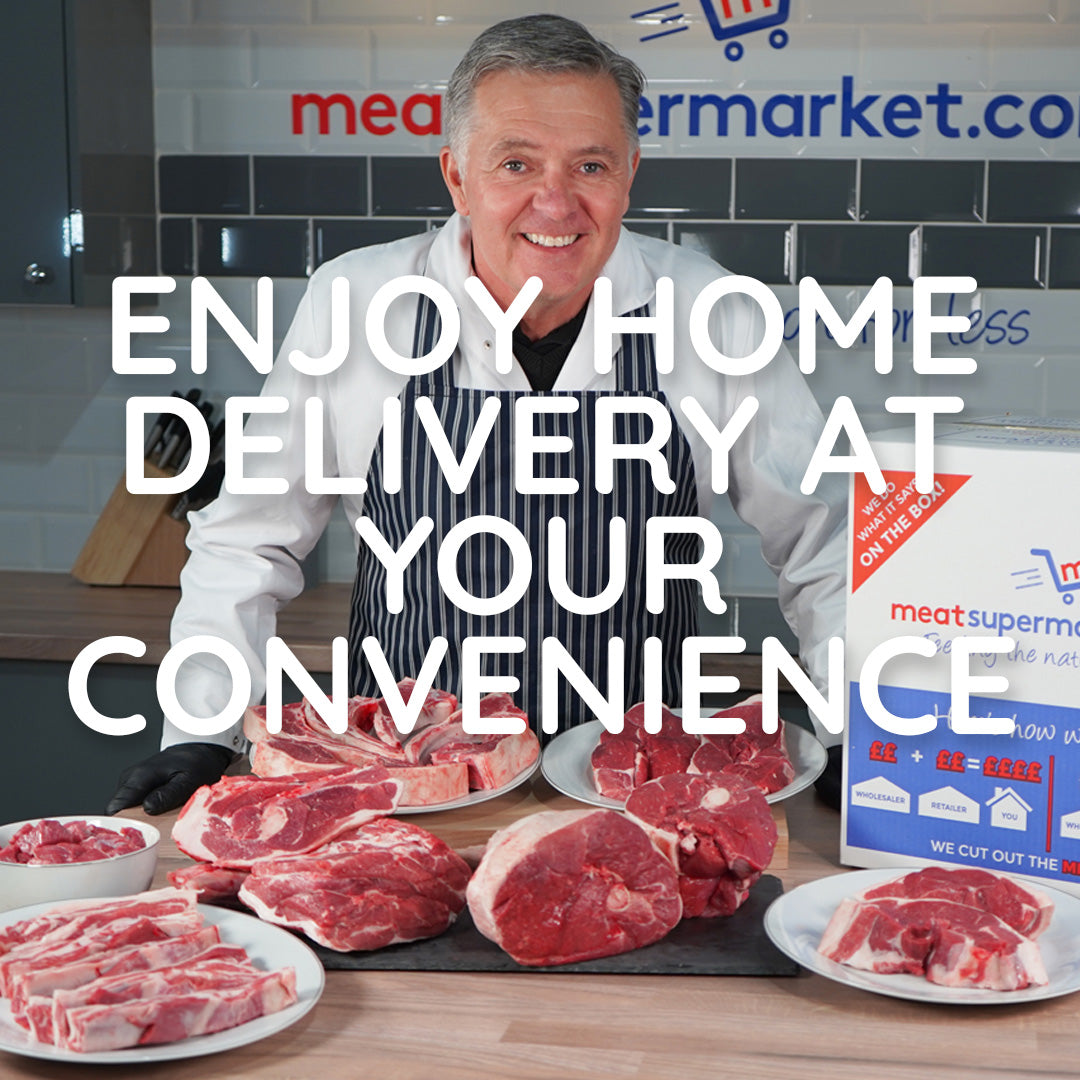 Schedule the Feast: Enjoy Home Delivery at Your Convenience with Meatsupermarket.com
Have you ever had one of those busy weeks where the idea of going to the grocery store feels like an extra chore? Or perhaps you're planning a BBQ party, but the thought of hauling all that meat from the supermarket makes you want to reconsider. Fear not, meat lovers! Here at Meatsupermarket.com, we are all about making your life easier with our flexible home delivery service. It's convenient, it's straightforward, and best of all, you can select your own delivery date. Let's break it down:
Hassle-Free Shopping, Doorstep Delivery
The Meatsupermarket.com experience begins with our user-friendly online store. We offer an impressive selection of meats, from prime cuts of beef and lamb to a delicious variety of poultry, pork, and even Turkey. Navigating our site is as easy as a Sunday roast, and our products are categorized and detailed with descriptions and mouth-watering images. So you can sit back, relax, and browse our extensive range from the comfort of your own home.
Once you've selected your desired meats, it's time to check out and choose your delivery date. Yes, you read that right. With Meatsupermarket.com, you get to decide when your meat arrives at your doorstep.
You Choose When
Our 'Select Your Own Date' delivery feature puts you in control. Planning a Friday family steak night? Want to make sure your Sunday roast chicken is as fresh as can be? Just select the date you prefer at checkout, and we'll ensure your order arrives on the day you've chosen. This unique service is designed to fit around your schedule, taking the stress out of meal planning and grocery shopping.
Quality and Freshness, Guaranteed
Not only does our 'Select Your Own Date' delivery service offer unparalleled convenience, but it also guarantees quality and freshness. At Meatsupermarket.com, we prepare and pack your order close to your chosen delivery date. This ensures that your meat arrives in prime condition, ready to cook, or be stored correctly.
Enjoy your meats fresher, without the inconvenience of last-minute supermarket trips or settling for subpar products due to rushed choices. With Meatsupermarket.com, you get to enjoy the highest-quality meats delivered to your doorstep, precisely when you need them.
At Meatsupermarket.com, we believe that a great meal starts with great ingredients. And we're here to make sure those ingredients get to your kitchen in the freshest, most convenient way possible. So why wait? Start browsing, select your favourite cuts, choose your delivery date, and let us do the rest!
Today's Offers

Sale price

£10.49

Regular price

£18.09

Sale price

£25.99

Regular price

£39.99

Sale price

£17.99

Regular price

£29.99