Discover Our Irresistible Weekly Offers at meatsupermarket.com!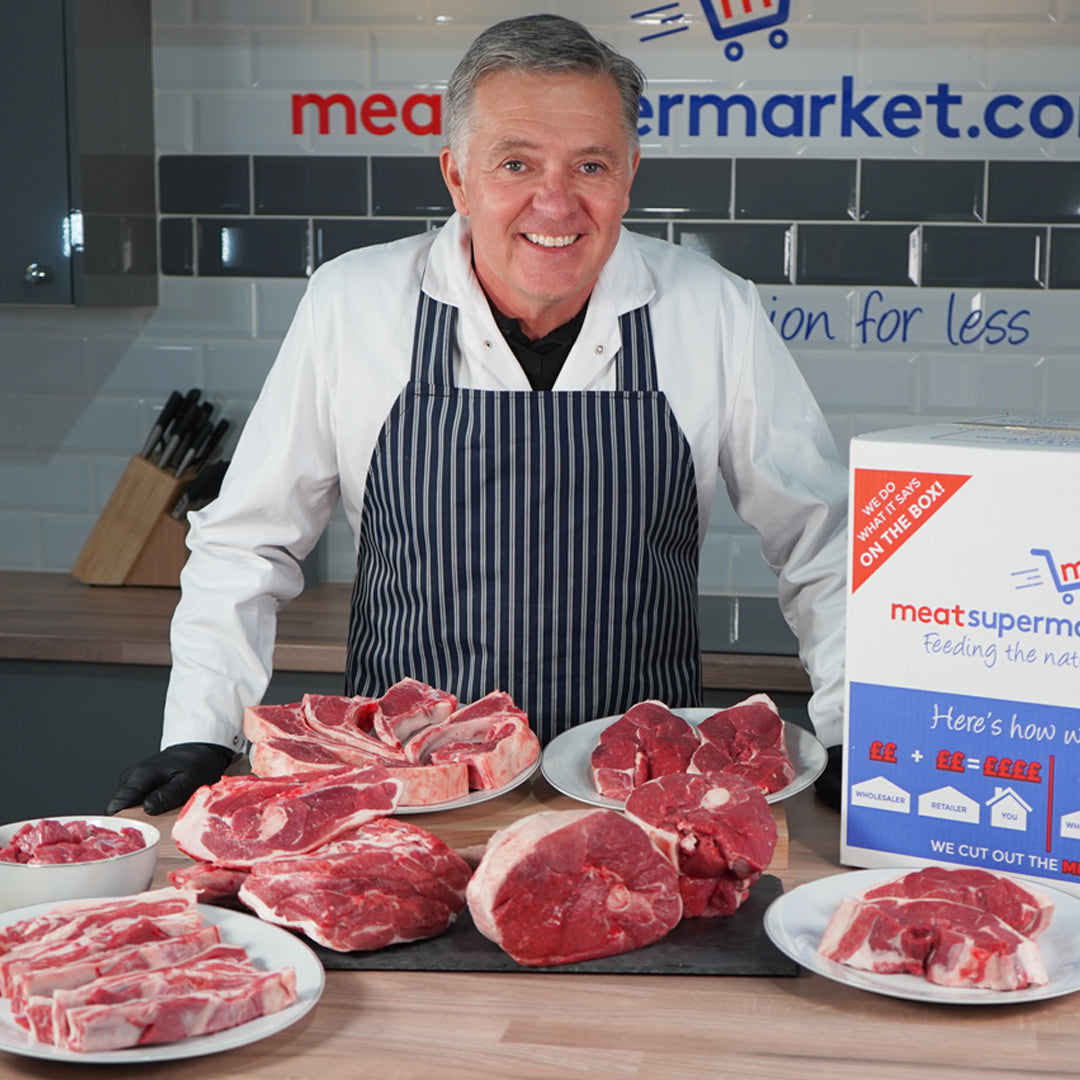 At meatsupermarket.com, we're thrilled to unveil our exciting weekly offers that will delight meat enthusiasts and savvy shoppers alike. We believe that quality meats shouldn't break the bank, which is why we're dedicated to bringing you exceptional deals on a regular basis. In this blog post, we'll take you on a journey through our weekly offers and highlight the incredible savings and culinary adventures that await you.
Unbeatable Discounts:
We understand the importance of providing our customers with great value for their money. Our weekly offers showcase a wide range of meats, cuts, and products at unbeatable discounts. From juicy steaks to succulent roasts, from fresh poultry to delectable seafood, you'll find an assortment of options to suit your preferences and budget. These discounts allow you to explore new flavours, experiment with different cuts, and create culinary masterpieces without stretching your wallet.
Exclusive Bundles and Packages:
To make your shopping experience even more convenient, we curate exclusive bundles and packages as part of our weekly offers. These thoughtfully designed combinations bring together complementary cuts and flavours, allowing you to enjoy a diverse range of meats at a discounted price. Whether you're planning a barbecue party, a family gathering, or simply stocking up for the week, our bundles offer convenience, variety, and exceptional value.
Seasonal Specialties:
We believe in celebrating the changing seasons and the unique flavours they bring. Our weekly offers often feature seasonal specialties that highlight the best meats for each time of year. From holiday roasts during the festive season to fresh and vibrant options for summer grilling, we ensure that our offers align with the culinary trends and preferences of the season. Explore these limited-time deals and infuse your meals with the essence of the current season.
Surprise Additions:
At MeatSupermarket.com, we love to surprise and delight our customers. Alongside our regular weekly offers, we occasionally introduce special promotions or limited-time additions to spice up your shopping experience. Keep an eye out for these exciting surprises, as they often feature unique cuts, specialty products, or collaborations with renowned chefs. It's our way of adding a touch of adventure to your meat-shopping journey.
Stay Informed:
To stay updated on our weekly offers, be sure to subscribe to our newsletter or follow us on social media platforms. We regularly share information about our latest deals, promotions, and upcoming offerings. By staying informed, you'll be the first to know about the best deals and have the opportunity to plan your meals and savings accordingly.
Share this:

At meatsupermarket.com, we believe that exceptional meats should be accessible to all. Our weekly offers bring you unbeatable discounts, exclusive bundles, seasonal specialties, and surprise additions that cater to your diverse culinary needs. We invite you to embark on a flavour filled journey, exploring the ever-changing array of deals we have in store. Discover the joy of saving while indulging in top-quality meats at meatsupermarket.com. Don't miss out on our weekly Offers—start exploring today!" class="icon" target="_blank" rel="noopener" aria-label="Pinterest">

Pinterest
Today's Offers

Sale price

£10.49

Regular price

£18.09

Sale price

£25.99

Regular price

£39.99

Sale price

£17.99

Regular price

£29.99